Please view some of our previous and present clients below from basic to more complex websites. Some very early sites to our latest ones.
This very A-Team website was created overnight and showing up wihin 48 hours in various search engines and thier local business ads sites.
This very site cost only £250 which included all the graphics on here being created and put together by us (A1webuk) along with submitting the site to over 1000 large and smaller search engines and also listed and registered on various transport and local business sites in the price.
We build, maintain your site and provide you with a FREE domain name with your package.
SEE PRICE OFFER BELOW
£125 (half Price) at the moment with FREE Mobile Web Version (for easy viewing on mobiles).
The old paper ads are a thing of the past. . You need permanent advertising without the weekly or monthly fees. .
Have us design, build an maintain your website for you for one small payment and no annual fees.
We do most of the work for you, We help with graphics, enhance your photos and most of all, we will help you
spread the word about your site and business in your local area along with your site showing up in google search result
Go to google search and type in any of the names above to see for yourself.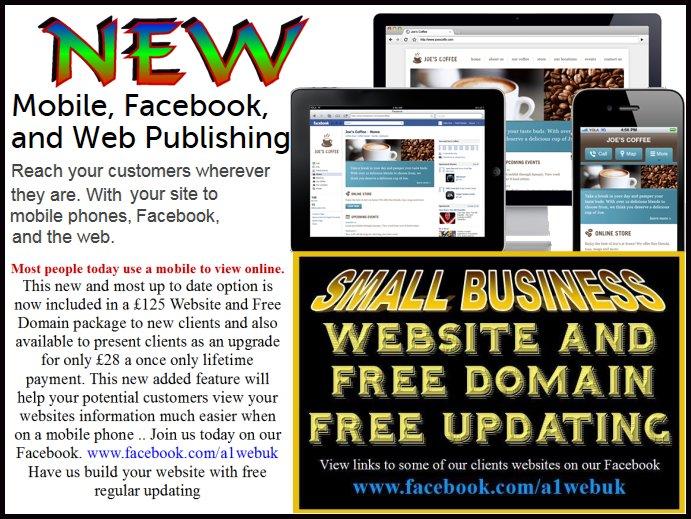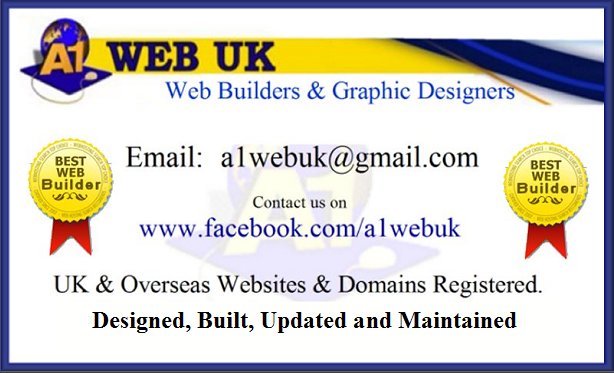 We have helped business'es more than triple their amount of customers with our HALF PRICE Websites built for only one payment of £125 (no annual or other hidden fees) (No charge for added pages). contact http://www.facebook.com/a1webuk a1webuk facebook
This and other Websites and Graphic advertisements by A1 Web UK Click to contact or join us on Facebook to have us work our magic for you too.